Starring:
TROY HALVERSON – Miles Brimley
MARK ASHWORTH – Leonard Stanley
LEVI BURDICK – Bill Preslin
TOMI LAVINDER – Gwyneth Peters
DIESEL MADKINS – Ricky Chalmers
DEBORAH CHILDS – Helena
JOHN SCHMEDES – Detective Schafley
ROBERT BRYAN DAVIS – Mitch
BRENDON EARP – Hickory Smoke
NEAL REDDY – Dave
MIKE STANLEY – Lance
ALPHA TRIVETTE – Peppero Flavski
KEITH BROOKS – Balto
Casting by Shannon Reis
Director of Photography Byron Conrad Erwin
Music by Dustin Painter
Associate Producers Troy Halverson & Ted Rubin
Producers Shannon Reis & Mela Rayne
Written by Justin Craig
Executive Producers Justin Craig & Byron Conrad Erwin
Directed by Byron Conrad Erwin
Also Starring:
Jay Cardell – Clive
Manuel Rodriquez – Nelson
Xandra Clements – Melinda
Mike D'Errico – Johnny
Marianne Geyer – Nun
Leonard Butler – Preacher Chalmers
Matt Wasdin – Slum Bank Bouncer
Carl Childers – Slum Banker
Ron Walton – Carl
Niki Davis – Lauren
Rick Brady – Giles
Jermaine Simmons – Sonny
Lacey Patten – Bachelorette
Nicole Kovacs – Bestie
Stina DeVallescar – Bachelorette Party Guest
Agnes Mayasari – Bachelorette Party Guest
Nikita Dees – Bachelorette Party Guest
Bachelorette Party Guest – Andrea Laing
Birthday Girl Faith – Renee Kennedy
Henry Lucas – Birthday Kid
Katie Horton – Birthday Kid
Spencer Edwards – Birthday Kid
Talia Baker – Birthday Kid
Taria Baker – Birthday Kid
Chloe Camp – Grocery Store Daughter
Chrissy Camp – Grocery Store Mom
Gary Babiarz – Man in Car
Barry Piacente – Killian Cromwell
Christina Eason – Dave's Girl
Cesar Aguirre – NA Member
Vernon Swygert – NA Member
Badar Shahid – Stripper
Sacha Dzuba – Waiter
Debi Kimsey – Woman in Robe
Amor Owens – News Reporter
Stokes Turner – Cameraman
Eddie Craddock – CSI
Stephen Sherwood – CSI
Dave Alessi – Officer Dan
Extras:
Crew:

Camera Operator – Chad George
Camera Operator – Sam Chun
B Camera Operator – John Manfredi
B Camera Operator – Matthew Bish
Key Grip – Matt Wasdin
Grip – Cameron Reiley
Grip – Lindsay Tyson
Grip – Paul Woodie
Grip – Derek Dondeville
Sound Mixer – Arjun Banga
Sound Assistant – Jacob Hardin
Sound Assistant – Paul Katzman
Sound Assistant – Tyler Barry
Sound Mixer – Graham Kicklighter
Sound Mixer – Julia Strahl
Sound Mixer – Stokes Turner
Post-Production Facilities – FP5
Editor – Byron Conrad Erwin
Makeup – Amy George
Makeup – Debra Adams
Makeup – Jessica Miller
Makeup – Stephanie Liguez
SFX Make Up – Salena Balls
Wardrobe Mr. Lockjaw – Melissa King
Wardrobe Assistant – Chandler Barbee
PA – Allen Wasdin
PA – Chike Aniukwu
Police Props – Matt Clanton
Coffins – Shane Morton
Police Technical Advisor/Cop Car – David Alessi
Set Design Assistant – Xandra Clements
Still Photographer – Shannon Reis
BTS Video – Cesar Aguirre
BTS Video – Steve Sherwood
Technical Advisor – Matt Clanton
Special Thanks To:
Kevin Powers
The Gwinnett Center
Infectious Films
Dawn Bakes Cakes
Dawnita Davis
Gary Sahni
Sanmeet Bindra
Limousine Sales and Service, Inc.
Ed Amador
Act Tactical
Mark Squared Studios
Bright Forest Productions
Hausleiter Family
Bob Hausleiter
Marguerite Hausleiter
Chase Plaugher
William Gerber
The Smith Family
Ewer Family
Francois Cunningham
Dianne Darling
Bob Darling
The persons and events in this production are fictitious. Any similarity to actual persons or events is purely unintentional.
This production is protected under the laws of the United States and other countries. Unauthorized duplication,
distribution or exhibition may result in civil liability and criminal prosecution.
In association with Aegis Pictures
Copyright 2015 Mr. Lockjaw LLC all rights reserved
Sponsor Links
Please consider using any of the fine sponsors who helped on the production of Mr. Lockjaw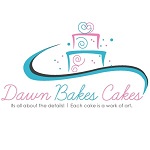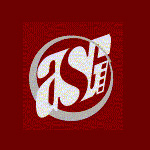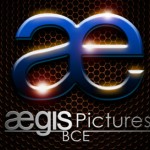 Thanks for your support!